Together,
Until We Can Gather.
COVID-19 has drastically changed our lives: our new normal has us WFH with Kids (#WFHwK), teaching spelling and doing non-stop dishes. We're stressed by 9AM and exhausted at noon. Our hearts go out to everyone who has already been so negatively impacted -- whether it be through health, livelihood or otherwise. Our heroes - the healthcare workers, delivery drivers, warehouse workers and grocery store staff - are worthy of our deep gratitude as we battle this virus.
Here at Superkin, we're just two of the millions of small business owners whose world was turned upside down. Amidst the uncertainty, we're finding comfort in the creative expressions of solidarity. From the nightly 8PM howls in Marin, CA to the rainbows and teddy bears in our neighbors' windows.
And, because we can't help ourselves, we've put together some of our favorite activities and diversions to get you through the days at home (or frankly, the next hour). This is not the Pinterest mom resource guide, we will NOT encourage you to make a three-layer Frozen 2 cake with buttercream frosting.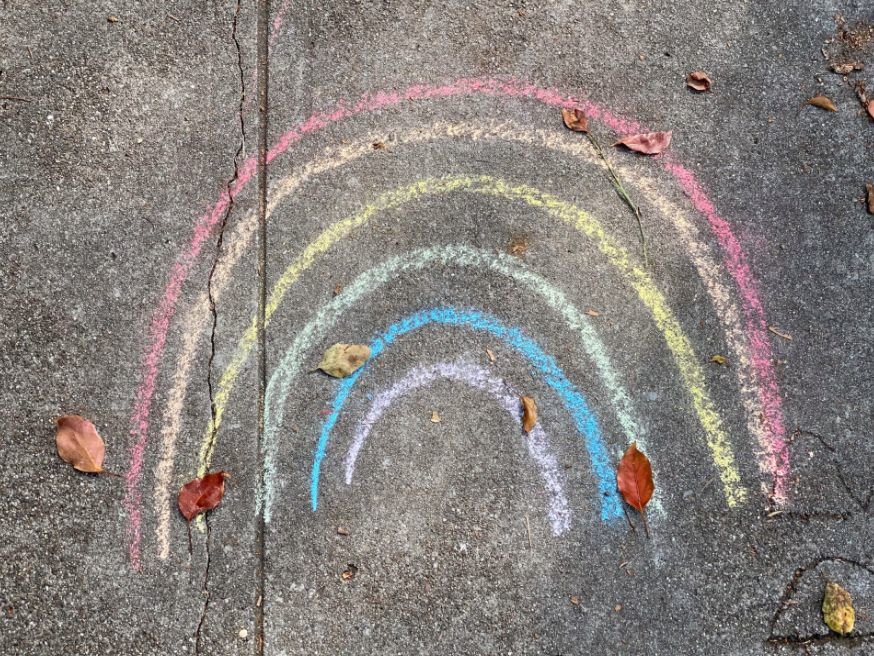 Have an idea for us? Email us hello@superkin.com or DM us @shopsuperkin.
We've partnered with our friends at Dawne Florine, an all female-led team in downtown LA producing incredibly soft, non medical grade masks. Click here to shop!
Toddler Crafts For Your Three-nager
Loving the creative (and not-too-pinterest-y) ideas from Mothercould on instagram! Trying this now!
Red Ted Art - lots of fun art projects put on by kids, easy to do and watch together.
Podcasts & YouTube for Kids
Field Trips, Space Trips & Zoos, Oh my!
Never Seen Yellowstone? Take a moment to Explore the outdoors from the comfort of your couch.
Scholastic Kids: Day-by-day projects to keep keeps reading, thinking and growing.
Amanda Kloots is a former Rockette and new mom to sweet Elvis, We are obsessed with her cardio, dance and toning classes!
Go for a Walk! Getting some fresh air is proven to reduce stress.
SF's Stephanie Forster of Preggo Pilates has fabulous classes on Monday & Wednesday evenings.
National Academy of Sports Medicine certified personal trainer, Coach Tilda, has 45 minute, mat-based strength classes via Zoom. Learn more @coachtilda
Missing barre at the studio? Check out Karla Liotta for an at-home toning sesh! Use canned food or wine bottles as hand weights! Many Bar Method studios are offering streaming classes and you can get a 14 day free trial here.
We recently tried and are obsessed with Mirror. It's an investment - but also a home fitness game changer.
In the Kitchen: Cooking & Recipes
Always wanted to bake your own bread? Check out Bread, Toast and Crumbs Author & Chef, Alexandra Cooks
Superkin fan and family-centric chef Dini of Prep & Rally gives you your shopping list, recipes and you're off!
One Sheet Pans FTW! Here's one recipe that's a HIT for toddlers and adults!
Dietician Rachel Rothman helps you organize your pantry with Nutrition in Bloom's Meal Planning Guide
Need some simple Chicken dish inspo? Superkin mama and food blogger, Kit Graham, has shared these delish recipes for an easy weekday win.
Navigating Pregnancy & Fertility
Our BFFs at the Lotus Method are offering 1:1 zoom sessions & online classes
Worried about how this impacts the timing and process of fertility treatments? Check out the incredible resources from our friends at Co-Fertility