More in the works —Stay Tuned!
Got an idea? Hello@superkin.com
WTF Happened Since March 2020: Learnings & Take Aways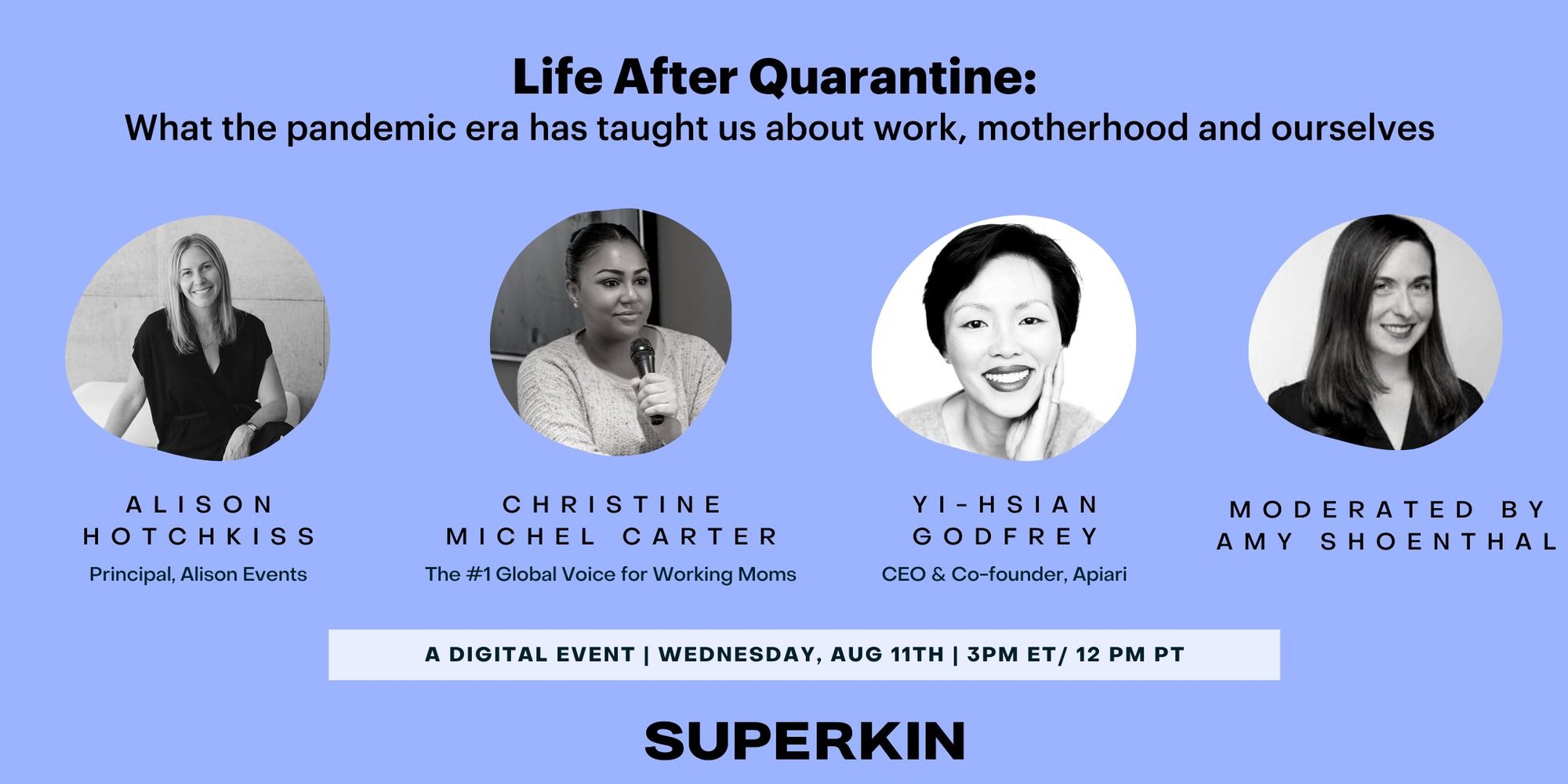 We're calling it a "health and wellness check-in"— discussing what we've learned since the pandemic began and how we're moving forward with these learnings and shifted expectations.
Despite the challenges this pandemic has thrown at working parents at EVERY TURN since March 2020 (and well into 2021...), there have been some important AH-HA moments. While there were certain parts of our lives we missed (hello travel, going out to dinner with friends, childcare, seeing family, hugs, etc), there also seems to be things we might not actually need in life. What's clear is we have each experienced a lot. That's why it's important to take a moment to reflect on these experiences and to acknowledge the changes. What are those things we are taking with us going forward and what do we leave behind?
With an incredible line up of women, leaders and moms, it was an awesome and inspiring conversation. It's honest, relatable AF and you'll probably nod your head or cry in agreement. It's been a rough 18+ months.
THE RECAP
Instagram Live Series

Check out our series, "Motherhood Unfiltered" with leaders, execs and moms on life, work and beyond. More casual, just as real and definitely no BS.
THE RECAP
A Conversation with Eve Rodsky, Author of Fair Play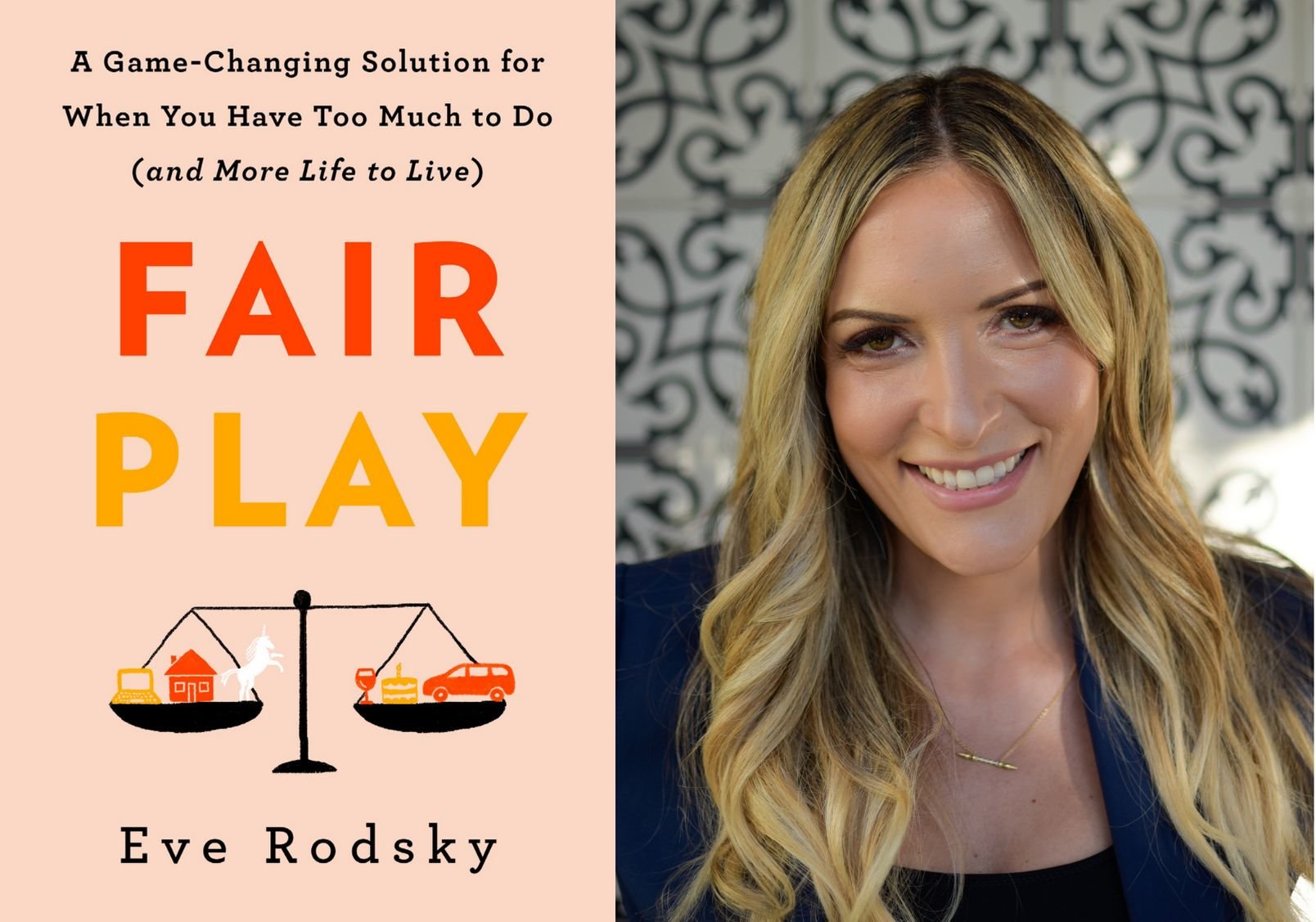 We zoomed with Eve Rodsky: the straight-talking, Harvard-trained lawyer and mom of 3 who brings the topic to LIFE (and LOLs) in her NY Times best-selling book, Fair Play. Eve is working to change society one marriage at a time by coming up with a new 21st century solution to an age-old problem: women shouldering the brunt of childrearing and domestic life responsibilities regardless of whether they work outside the home.
⁠Our take? This book is a must read for parents and parents to be.⁠ Eve called our conversation a primer on the gender division of labor. Here's what some of our attendees said:
"This is the most I've laughed since the pandemic started. Eve is amazing!"
"This makes me feel so much better!"
"This is the best. Just bought the book."
THE RECAP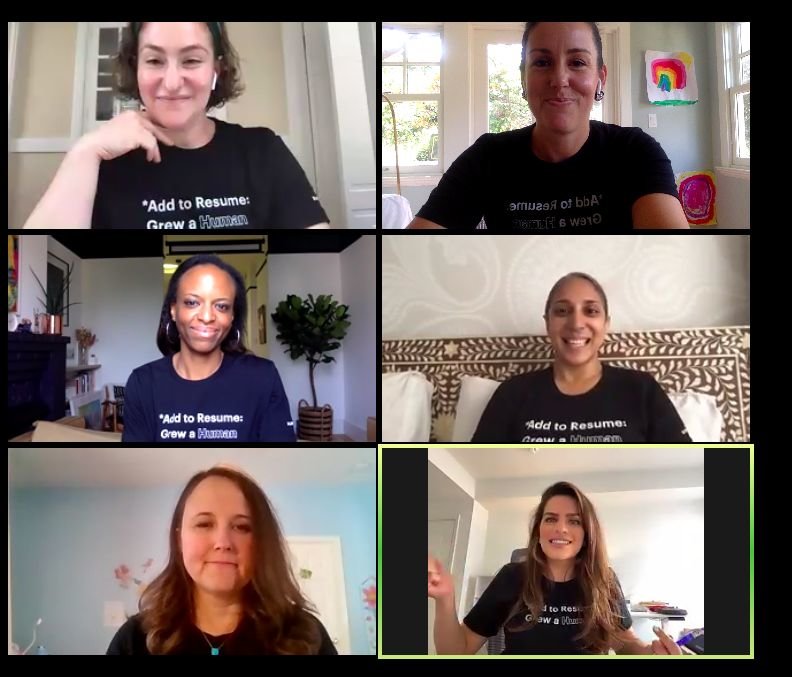 A Conversation: Rise to the Occasion in 2020
The coronavirus pandemic has exposed the cracks in our system: from the virus' disproportionate impact on communities of color to the utter disappearance of jobs largely held by women, to the ridiculousness of parenting full time while working full time at home. There is power in motherhood and community, in telling our stories and making promises to one another. To committing to raising anti-racist kids and fighting hard for those who need our focus, support and love. Let's get started.
Superkin presents this panel in association with their "*Add to Resume" Campaign that is raising $10k for Black Mamas Matter Alliance.
THE RECAP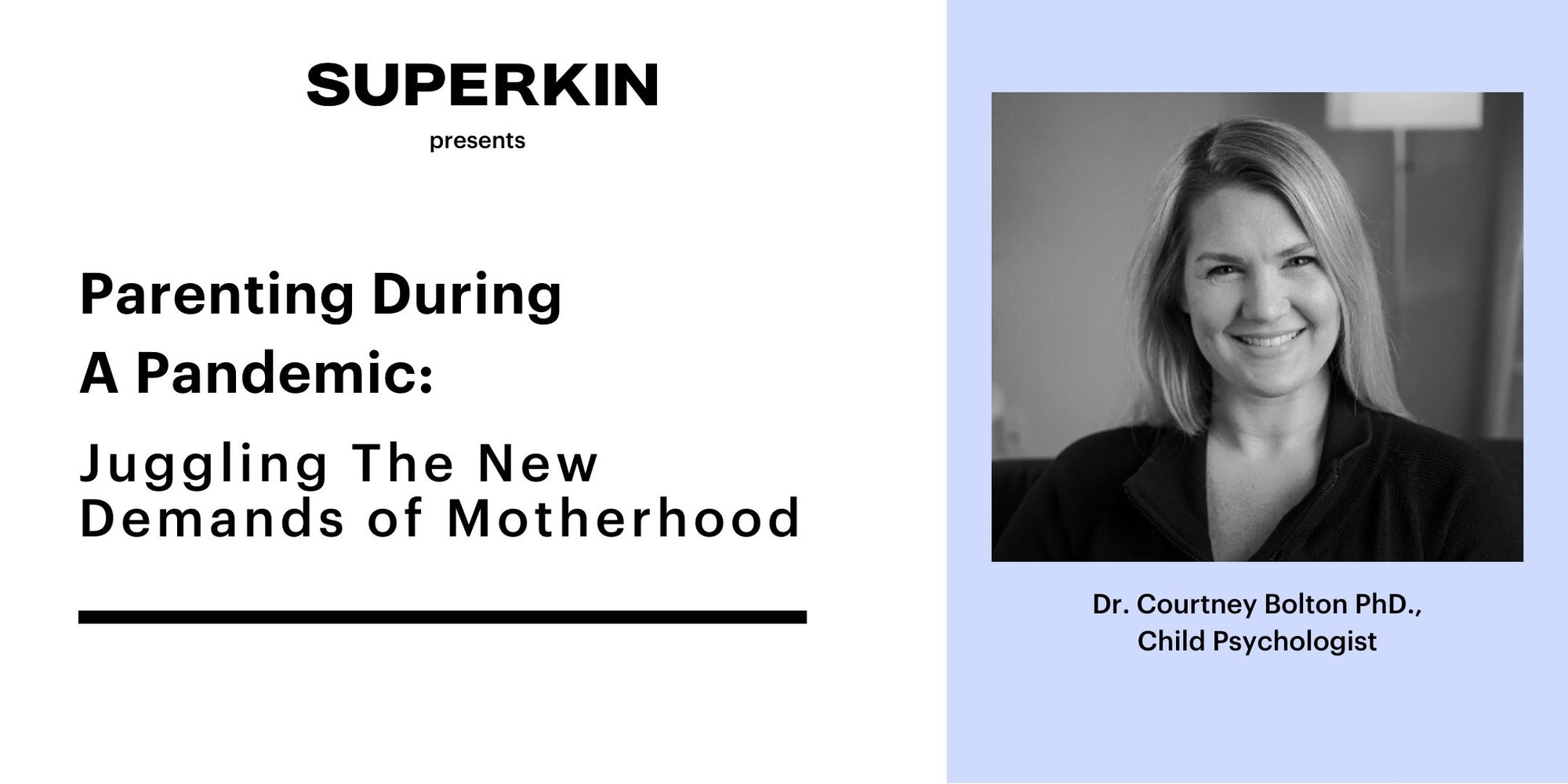 This sh*t is bananas, and we're bringing in the experts! Join us for a frank & fun (and free!) conversation of parenting, self-care, and pregnancy in the age of coronavirus with Dr. Courtney Bolton PhD, psychologist, mom of 4, & childhood development expert. Topics Include:
How do I handle regressions, clinginess and tantrums; when to be concerned.
How to create space and time for my kids, career, marriage and me?
How do we handle hard conversations about COVID-19 and shelter-in-place?
How do we deal with sibling rivalry - the kids all need attention and I am being pulled in too many directions
Why postpartum planning is more critical now than ever - your 4th trimester success starts now.
Self-care vs. Self-indulgence
THE RECAP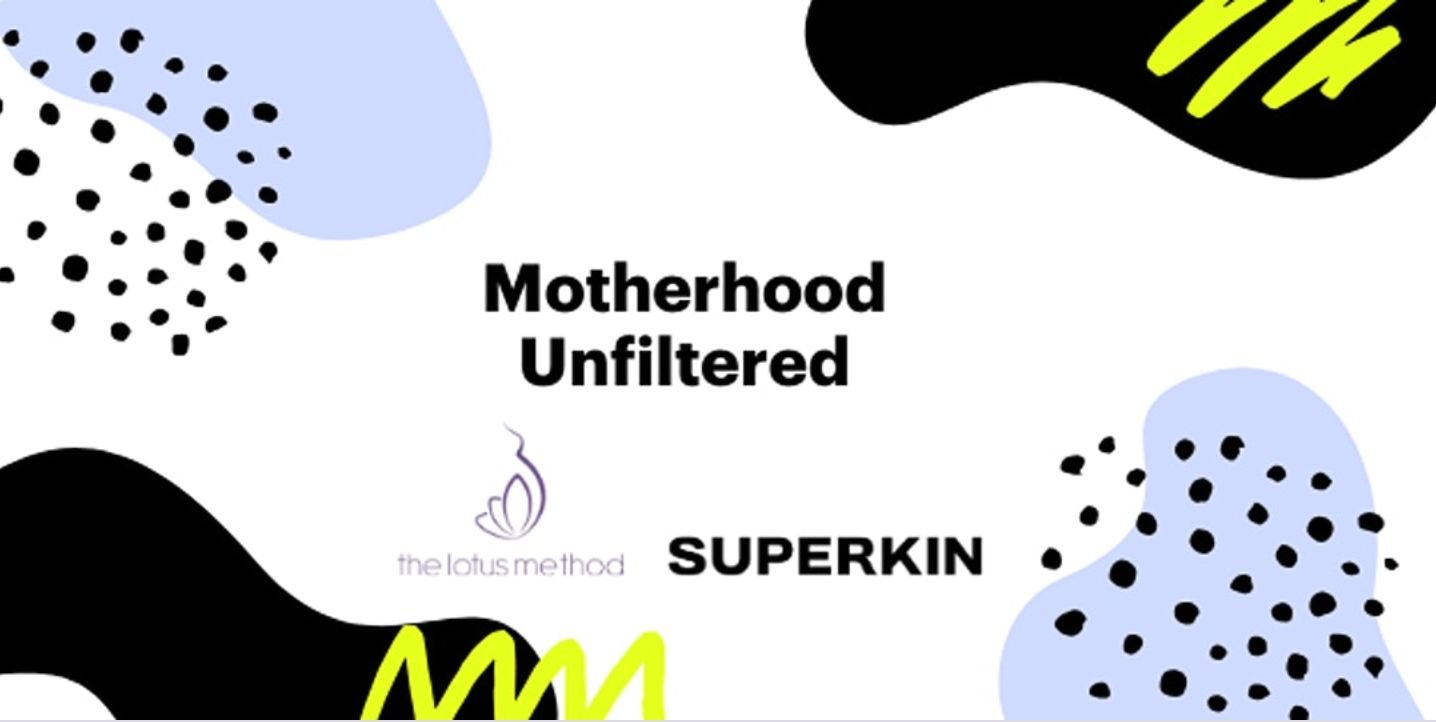 Freaking out about being away from your team, projects and work during maternity leave? Struggling to find affordable childcare that actually accommodates your work hours? Despite the remarkable progress for women in the professional and political arenas, we still encounter inequalities and challenges from parental leave to flexible work policies.
We are not alone on this journey. Sharing our stories and experiences helps us realize we've got allies, resources, and a fresh set of ideas to tackle the bullsh*t that life throws our way!
We're bringing together a panel of dynamic, diverse and successful mothers to exchange ideas and business cards. Grab a friend and join us!
Our Panelists:
Lynn Perkins, Founder of Urban Sitter
Yennie Solheim, Director of Social Impact at Niantic
Mili Dutt Reddy, Sr. Director, Brand Marketing at Sephora
Dr. Sara Vaughn, MD., Fertility Specialist at Spring Fertility
THE RECAP